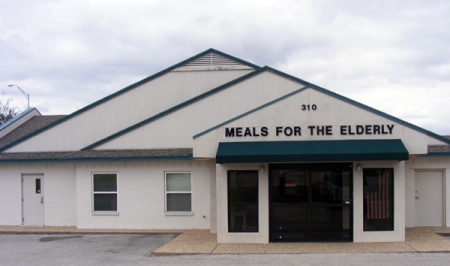 Meals For The Elderly
310 E. Houston Harte
San Angelo, TX 76903
Phone:
(325) 655-9200
Fax:
(325) 653-6802
emails:
Volunteer Information - volunteer@mealsfortheelderly.org
Recipient Information - casemgmt@mealsfortheelderly.org
Marketing / Event Information - programs@mealsfortheelderly.org
Accounting Information - accounting@mealsfortheelderly.org
Executive Director - sameals@mealsfortheelderly.org


Monday-Thursday 8am-4:30pm
Friday 8am-12:30pm
Saturday-Sunday CLOSED
Holiday Schedule
Meals For The Elderly is closed on the following holidays. We will not deliver meals on these days so that our volunteers and staff may spend time with their families. If the holiday falls on our normal Monday through Friday delivery schedule, we will deliver an additional meal on the day prior to the holiday.
New Year's Day
Good Friday
Memorial Day
Independence Day
Labor Day
Thanksgiving Day & Day After
Christmas Eve Day
Christmas Day
New Year's Eve Day
We ask our meal-delivery volunteers to let us know as far in advance as possible if you are unable to deliver meals on your scheduled day so that we can find a substitute driver. Please call 325-655-9200.